by Scott
This past Saturday evening Tina and a few of my fellow laborers gathered to celebrate my Birthday and May Day. We went to Naked Fish, what I believe to be the best Sushi restaurant in B/CS, and ate some great sushi. I highly recommend the Dancing Tuna roll, it's probably their best roll on the menu.
Tina arranged to get some Sushi cupcakes for the event and they turned out amazing, see the picture below. The waitstaff at the restaurant hadn't seen anyone do that before. It was funny to see the sushi chef's checking out Sandee's icing recreation.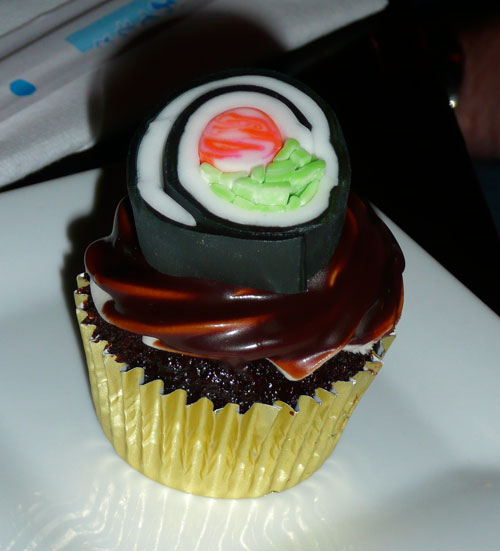 See our other photo's from the event on Flickr.